AAFES Black Friday | The AAFES Black Friday 2021 catalog is here. Browse AAFES (Army and Air Force Exchange Service) store hours and sales, from the best deals on tech to the hottest toys.
AAFES Black Friday has been revealed by the store. The store is hosting specific sale on different days. There will be deals for Thanksgiving, Black Friday, Saturday & Cyber Monday. In fact, the store will be running sale from 28th November through 2nd December. On Black Friday, the store will open its doors at 6.00 AM and you can also take advantage of online shopping. Check out AAFES Black Friday Ad Scan below.
You can also view their Cyber Week deals available starting December 2-5. Military Star cardholders get 0% interest + no payments for 6 months on $249+ prestige handbags and wallets purchase!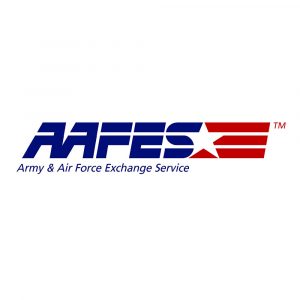 Thanksgiving Day Store Hours:
CLOSED.
Black Friday Store Hours:
Doors open at 6:00AM*
Official Website:
www.shopmyexchange.com
Free Shipping Minimum Threshold:
Free shipping on online orders of $49.00 or more. Military Star members get free shipping regardless of the order amount.*
Policy on return:
Most products may be returned in new condition within 90 days but there are exceptions. The following items have a return policy of only 30 days: jewelry, watches, camcorders, televisions, digital cameras, furniture, mattresses, major appliances, gas-powered appliances, and DLATS (government-issue clothing). The following products will have a return period of 15 days: laptops, tablets, GPS systems and select unopened peripherals/software and pre-recorded music/videos / video games. It is important to remember that gift cards, prepaid music, wireless cards, phone cards, iPods opened, intimate clothing, and other items selected are not refundable *.
Need Help?
If you have order-related questions or need product return assistance then you can contact Shop My Exchange Customer Service by phone at (800) 527-2345 (within the U.S.) or (214) 312-6690 (for customers outside of the United States).
Download Past AAFES Black Friday Flyers:
Last Year, AAFES – Army and Air Force Exchange Service. launched their ad on Black Friday 2019! You can check it out for great discounts on clothes, electronics, TVs, toys, and more. Shops will open at 6 a.m. so you can start shopping online at midnight on Black Friday. To keep up-to-date with more Black Friday news, please subscribe to our email newsletter.
AAFES Black Friday Ad
We've just updated the AAFES Black Friday Ad to one that now includes prices. Tap here to see this. As we've previously posted, this is a 32-page ad search, and AAFES will open at 4:00 a.m. Now that the rates are publicly listed here, there are some of our favorite offers:
AAFES Exchange Black Friday Ad
Here are a few things we don't want to forget about the AAFES sale:
Many items are also available online at ShopMyExchange.com.
Check ShopMyExchange.com for the most current pricing.
Sale prices are effective online at midnight Central Standard Time.
All items are limited quantities and selection may vary from location to location.
There are no rain checks.
Affordable low payment options are available with your Military Star card.
New accounts receive 10% off the first day you shop.
On October 21, AAFES announced its 2019 Holiday Toy List, which features 52 pages of the best toys of the season, with no sales tax! They give free lay-out until 12/24 plus an online shop with an expanded range of toys. You will also get a $10 gift card with a $50 + Military Star toy order. They 're even giving away incentives such as getting your Military Star credit card paid in full!
AAFES released their Toy Book for 2019! Use all the information you need for AAFES right here. Shop for everything from shoes, handbags and luggage, furniture, electronics, and toys. Shop fantastic offers and discounts on a wide variety of products when giving back to the military community. There's no better time to shop for AAFES to get the best discounts on important everyday items.
"TheBlackFriday.Deals" offers hundreds of stores from which to choose to complete your shopping list. Whether it's Black Friday or another holiday, we're confident that you'll find a store that meets your needs. Check out our featured stores, which are our current favourites and have the best deals.
If you know the name of the store you're looking for, use the search feature or select the appropriate letter from the "Browse Store By Letter" section. Use the "Browse Stores by Category" section if you're looking for new stores or simply want to shop for a specific product. Finally, click through to the store pages with the most traffic on "TheBlackFriday.Deals" by browsing the newly formed "Most Popular Black Friday Retailers" section.
Stores : Browse Stores By Letter -: 0-9 • A – B – C – D – E – F – G – H – I – J – K – L – M – N – O – P – Q – R – S – T – U – V – W – X – Y – Z