Toys R Us Black Friday 2021 sale: If you have kids, then this is probably one of the top Black Friday sales you're planning to visit this year. With free shipping on $19, hot doorbuster deals, BOGO offers, coupons, and price guarantees on everything from video games and Nintendo Switch, to action figures, LEGO's, bicycles, and ride-on toys
When to expect Toys R Us Ads: Last year, the ad was released on November 11. This year, we expect the Black Friday ad to come out between November 9 and November 12. However, they tend to release a massive Holiday Toy Book (also known as the Toys R Us Book of Awesome) the last week of October.
When does the Toys R Us Black Friday sale start?
Thanksgiving Day sale: starts 5:00 p.m.
Online Black Friday sale: starts 12:00 a.m.
In-store Black Friday sale: starts 11/29
Cyber Monday sale: starts Sunday night or 12:00 a.m. November 27, 2019
Official holiday hours: Toys R Us will update this page with more 2019 sale information.
Note: local store hours may vary:
Select stores in ME, NJ and RI will be closed on Thanksgiving and open midnight, Thursday
Select MA stores will be closed Thanksgiving and open Friday, 1am
Paramus, NJ stores will close at 11pm Thursday
Watchung, NJ stores will be open at midnight on Thursday and close at 11pm.
Expert Black Friday shopping tips:
Toys R Us is one sale that still offers doorbusters in stores only. Create a shopping list of everything you want and prioritize by availability & in-store only, online only. Online only items tend to sell out less quickly.
Have hot doorbuster deals on your list? Arrive before doors open. We typically suggest arriving 1 hour prior for their Black Friday sale, and 10-20 minutes prior for any other day that carries a one-day only doorbuster deal.
Price Match Guarantee: Make sure you have the original competitor's ad with valid dates, can pull the competitor's website or app, and present this at the time of purchase or within 14 days of purchase date. Items must be identical – same brand, size, style, and function. Lucky for you, color can vary as long as all other requirements are met.
Have manufacturer coupons ready. Toys R Us accepts them!
Rewards R Us: Earn $5 in rewards with every $125 you spend when you sign up for a Toys R Us credit card.
Where to find the best deals this year:
Savings Center: View all of this week's best deals and sale events. When the Black Friday sale begins, you'll see plenty more deals here!
Check out the current Toys R Us ad: You'll find all current deals, sales, and coupons (if any) here
Toys R Us coupons: This is a full list of all available coupons, promo codes, and deals.
Keep checking back, because we'll update this page the second the 2019 ad is posted, along with a full compilation of this year's best Toys R Us Black Friday deals, doorbuster sale information, updates on store hours or sale start times, and shopping news. Download the official Black Friday Ads App to view all ads in one place and create a multi-store shopping list that's accessible on-the-go.
Toys "R" Us is an international toy, clothing, video game, and baby product retailer owned by Tru Kids, Inc. (d.b.a. Tru Kids Brands) and various others. It was founded in April 1948, with its headquarters located in Wayne, New Jersey, in the New York metropolitan area.
Parent: Tru Kids
Founders: Charles Lazarus
Industry: Retail
Toys R Us Black Friday

Toys R Us Deals, Sale, Offers, Promo Codes & Coupons, Store Hours
Click here to Check All Store Deals

Store Name
Toys R Us
Store Type
 Local Business / Store
Store Logo / Image
Store Contact Number
 – – – – –
Store Address
Wayne, New Jersey, United States
Store Region
Wayne, New Jersey, United States
Store Country
The United States of America
Store Postal Code
 – – – – – –
About Store / Quick Info
Toys "R" Us is the leading kid's store for all toys, video games, dolls, action figures, learning games, building blocks and more.
Toys R Us Black Friday Store Hours
11/22 9 pm (Online)
11/23 Thanksgiving 5pm – 11/24 Black Friday 11pm
11/23 Thanksgiving Doorbusters 5pm – 12am
Toys R Us Black Friday Ad for 2019
Click for complete coverage of Babies R Us' Black Friday 2021 sale including ads, deals, store hours and sale information.
Toys 'R' Us aims to make a comeback with two new stores, in New Jersey and Texas, set to open before Black Friday. Here's what to expect.
Complete coverage of Toys R Us Black Friday 2021 Ad & Toys R Us Black Friday deals info. See the Toys R Us Black Friday ad 2019 for all Black Friday sales, deals, and more Black Friday sale info. Black Friday Toys R Us deals go live 11/29.
Toys R Us Black Friday Flyer / ADs Page 1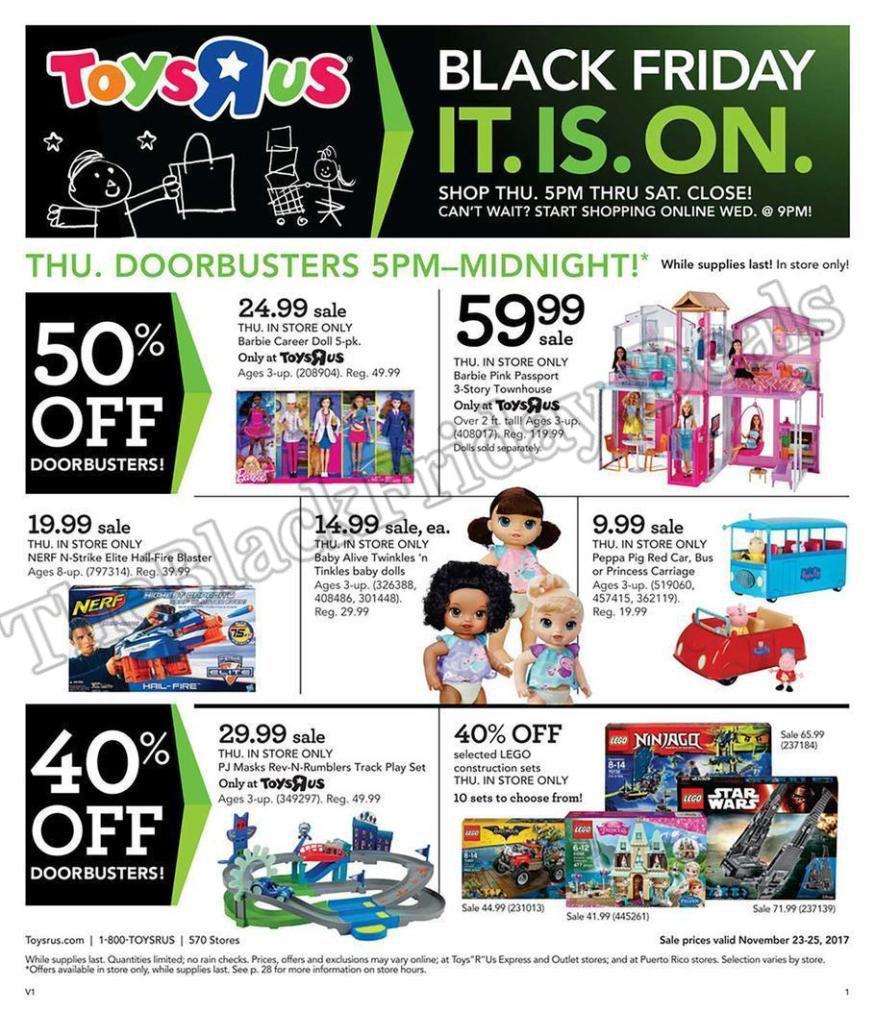 Toys R Us Black Friday Flyer / ADs Page 2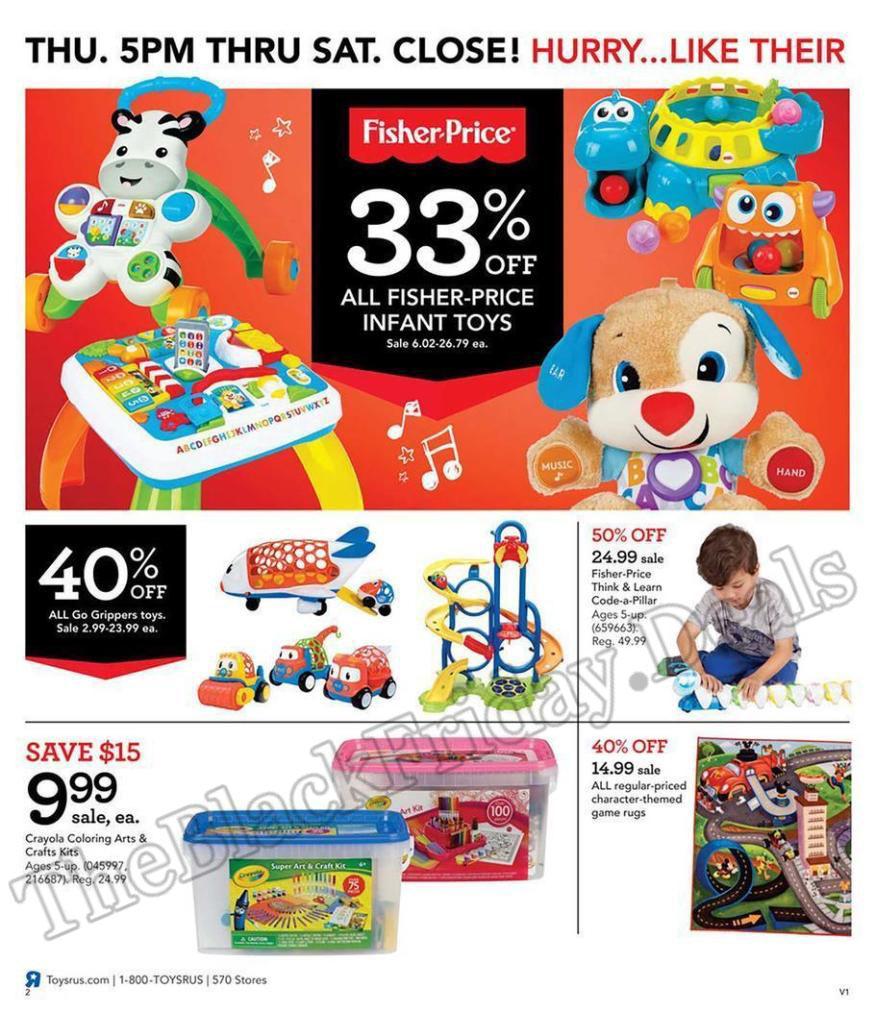 Toys R Us Black Friday Flyer / ADs Page 3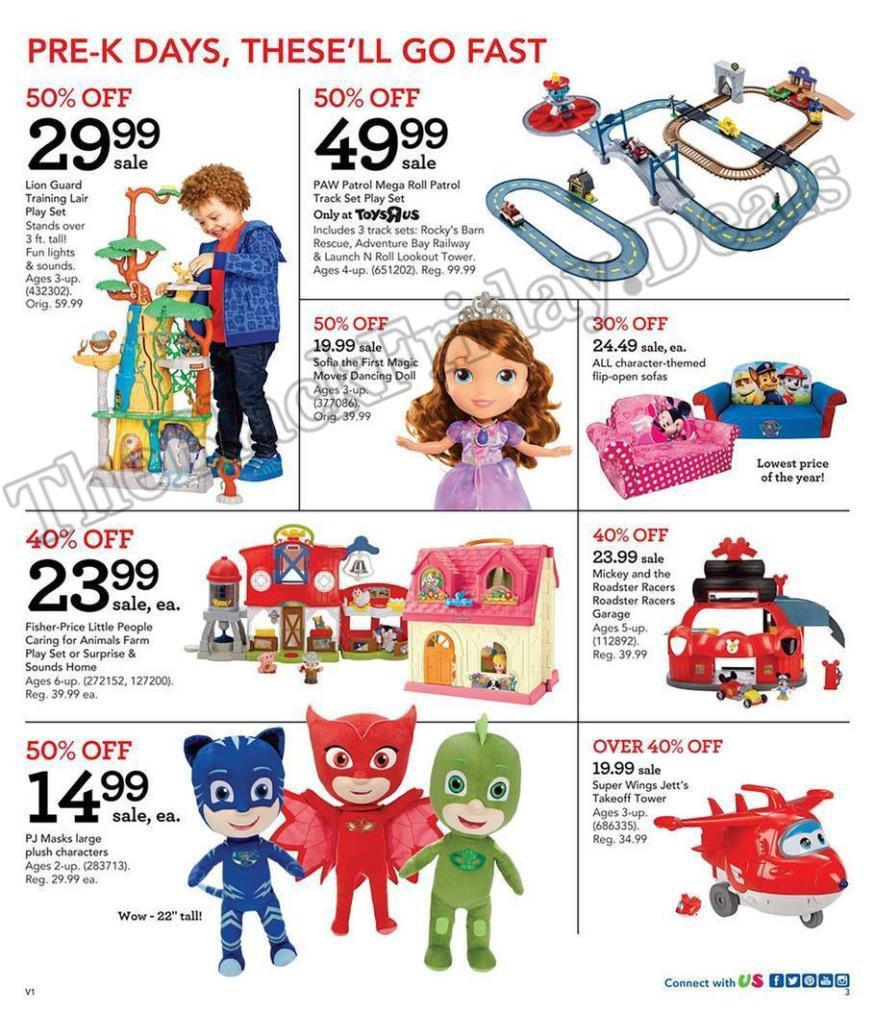 Toys R Us Black Friday Flyer / ADs Page 4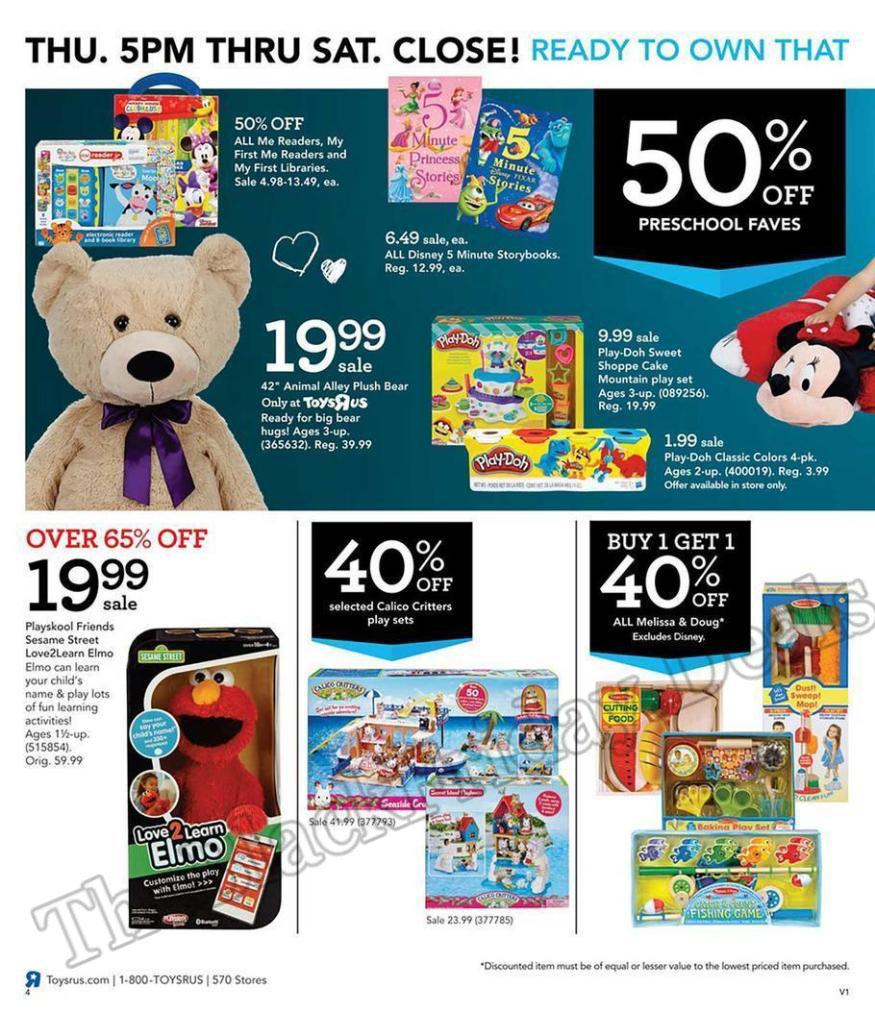 Toys R Us Black Friday Flyer / ADs Page 5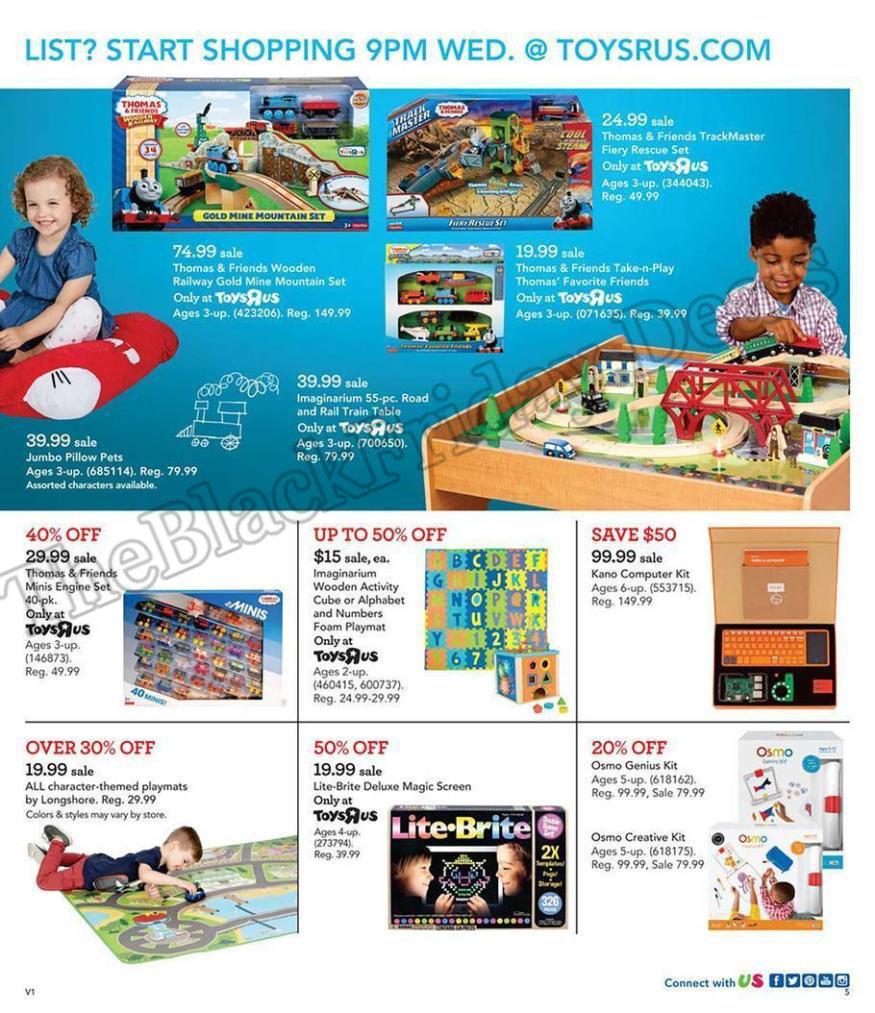 Toys R Us Black Friday Flyer / ADs Page 6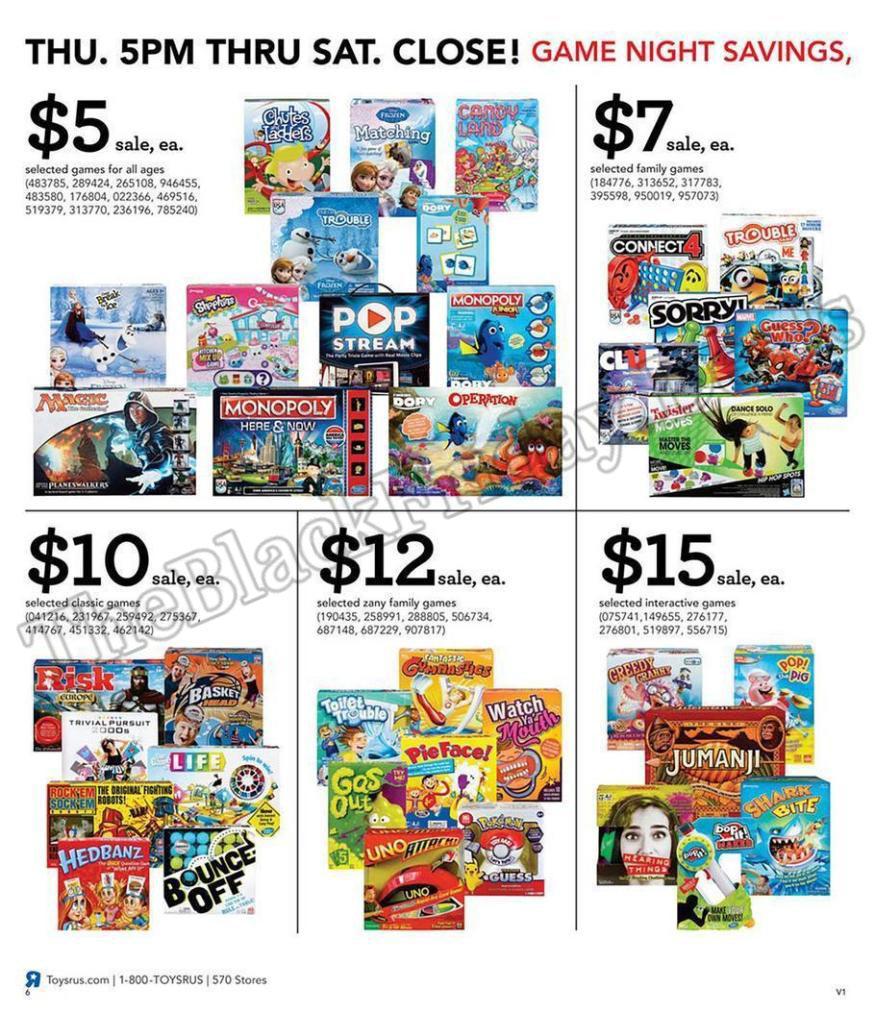 Toys R Us Black Friday Flyer / ADs Page 7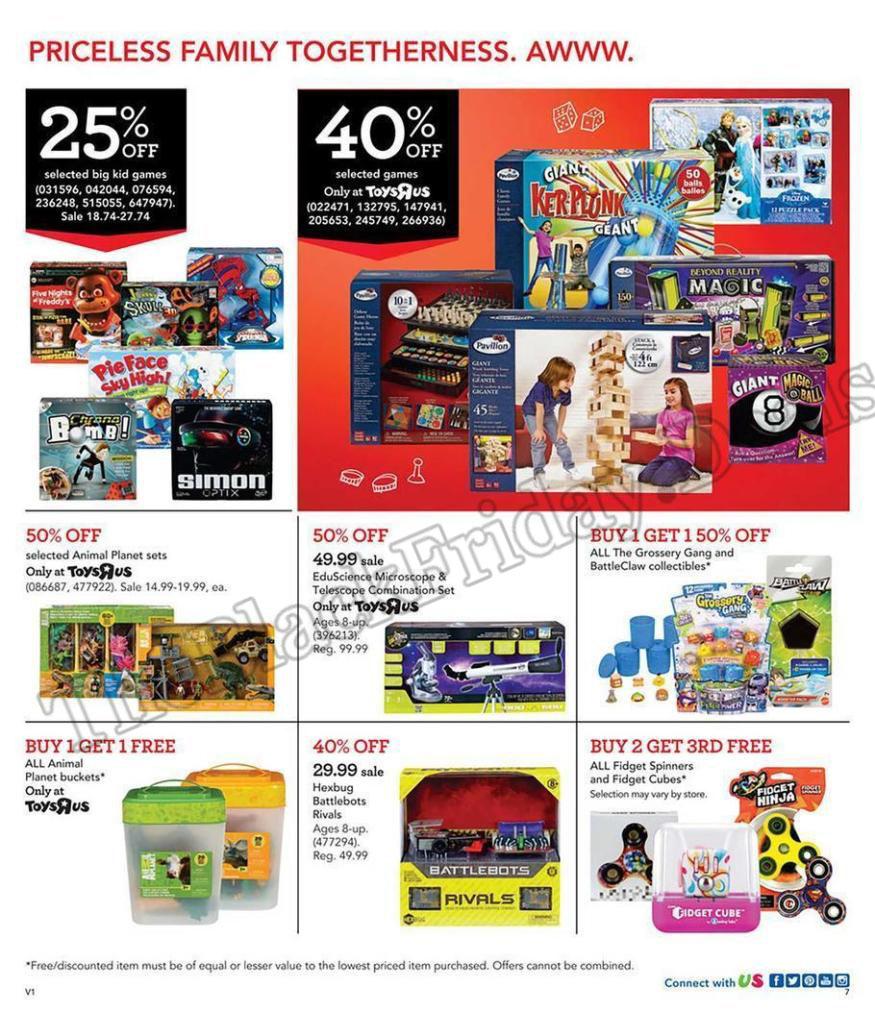 Toys R Us Black Friday Flyer / ADs Page 8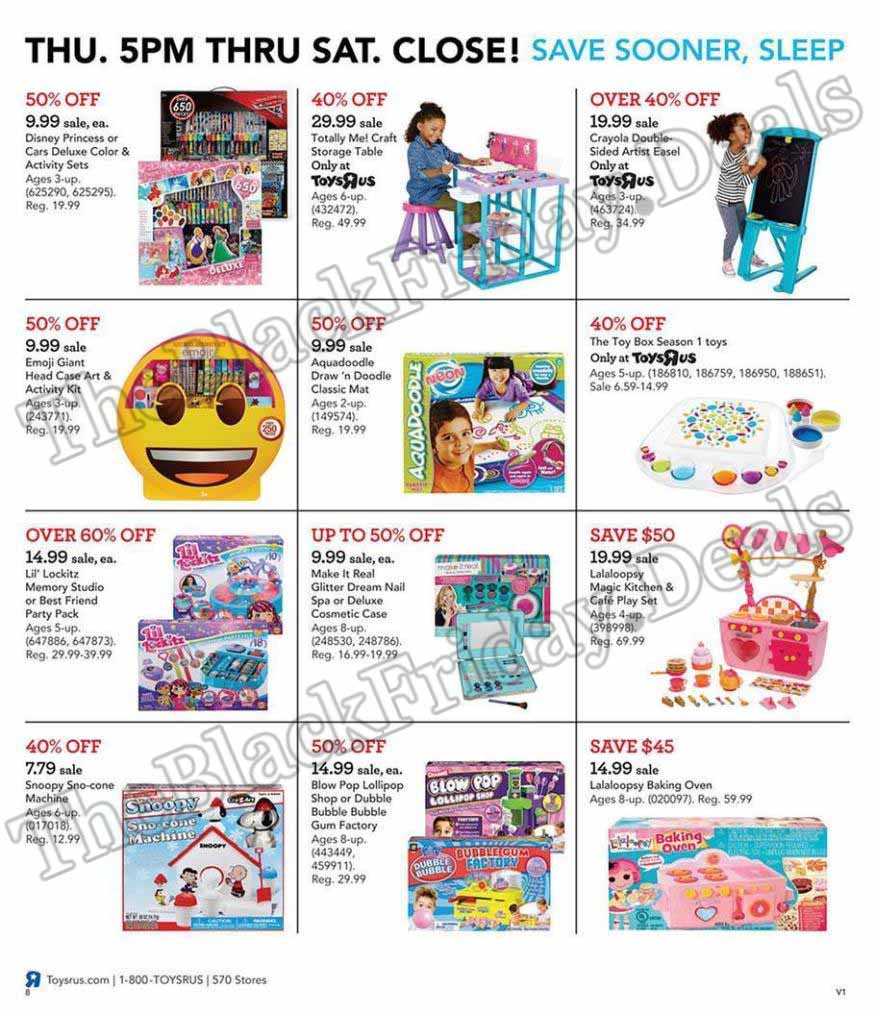 Toys R Us Black Friday Flyer / ADs Page 9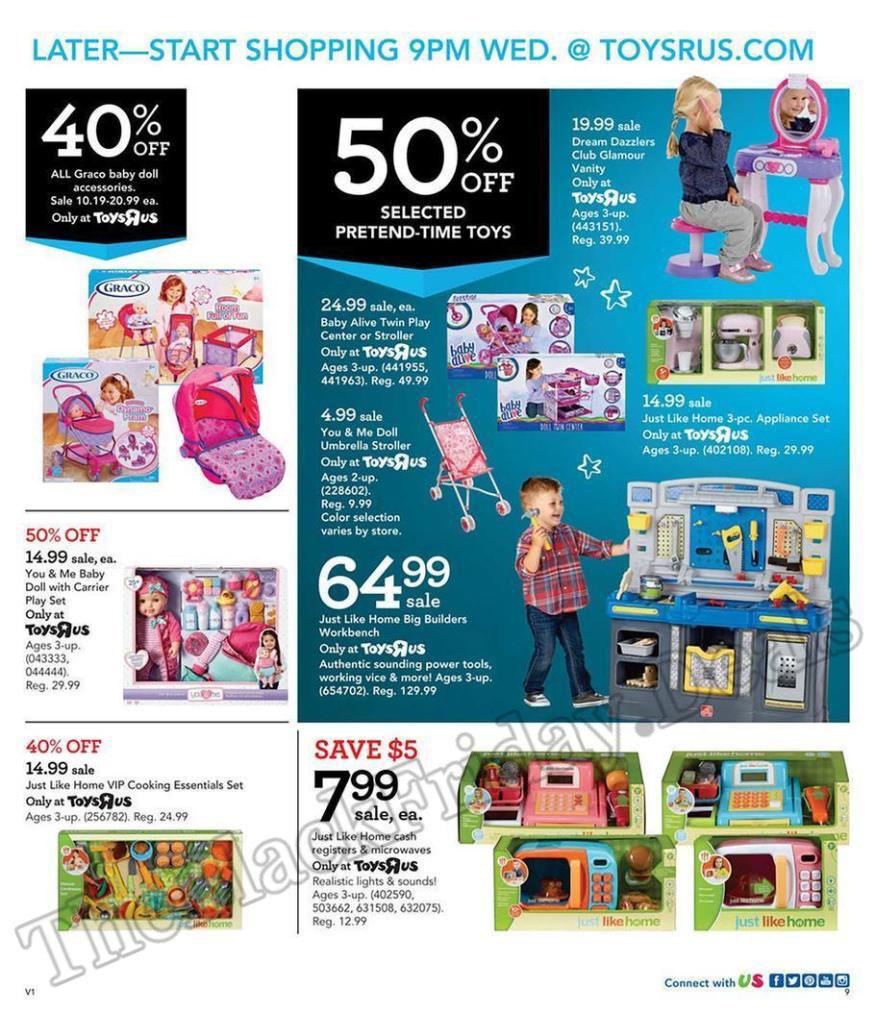 Toys R Us Black Friday Flyer / ADs Page 10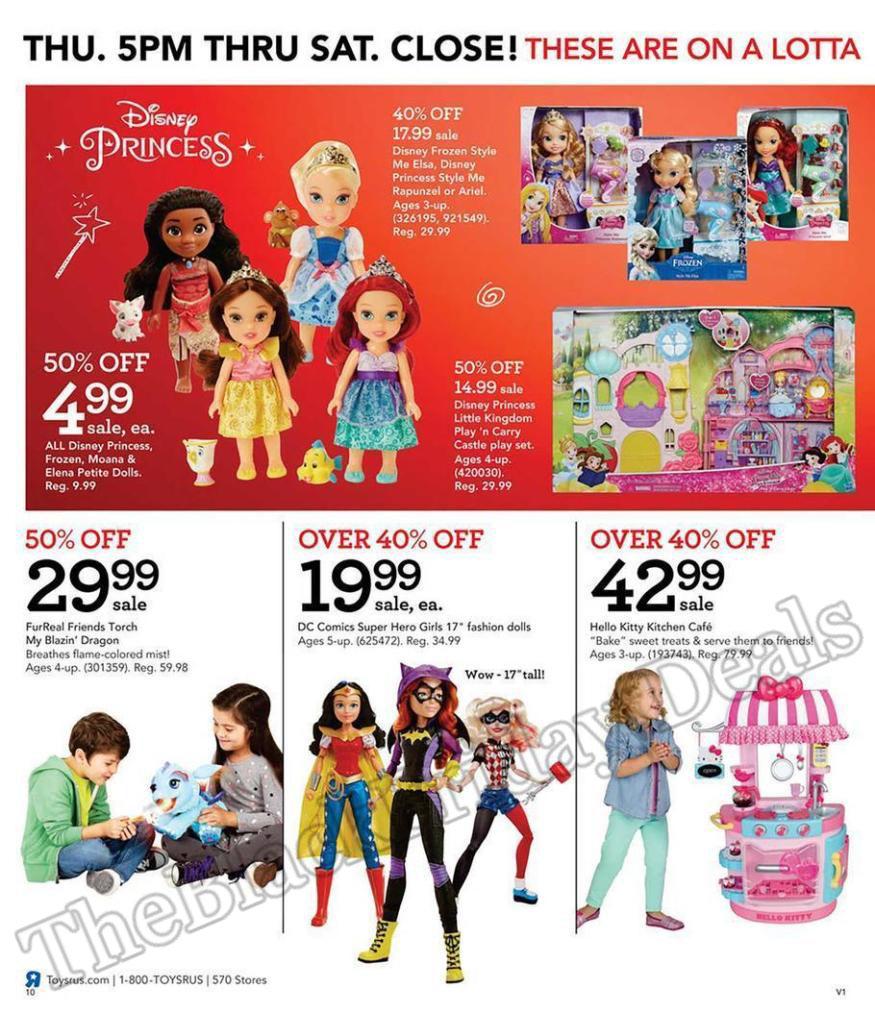 Toys R Us Black Friday Flyer / ADs Page 11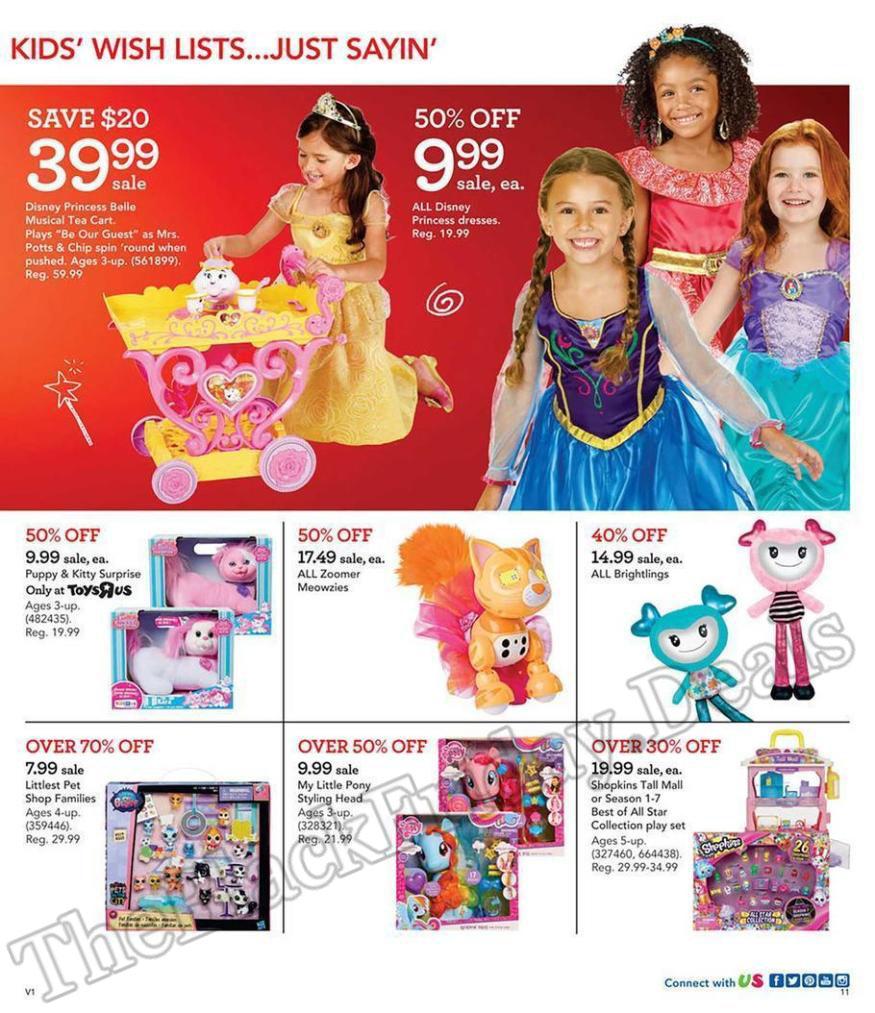 Toys R Us Black Friday Flyer / ADs Page 12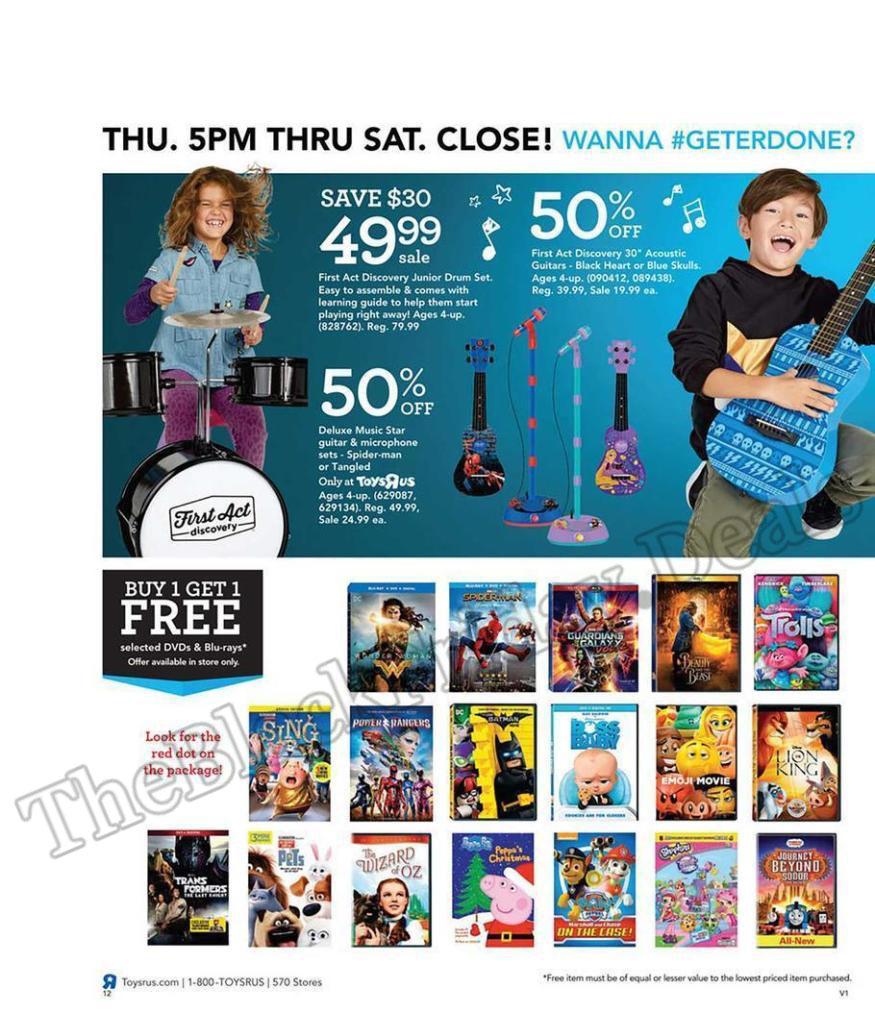 Toys R Us Black Friday Flyer / ADs Page 13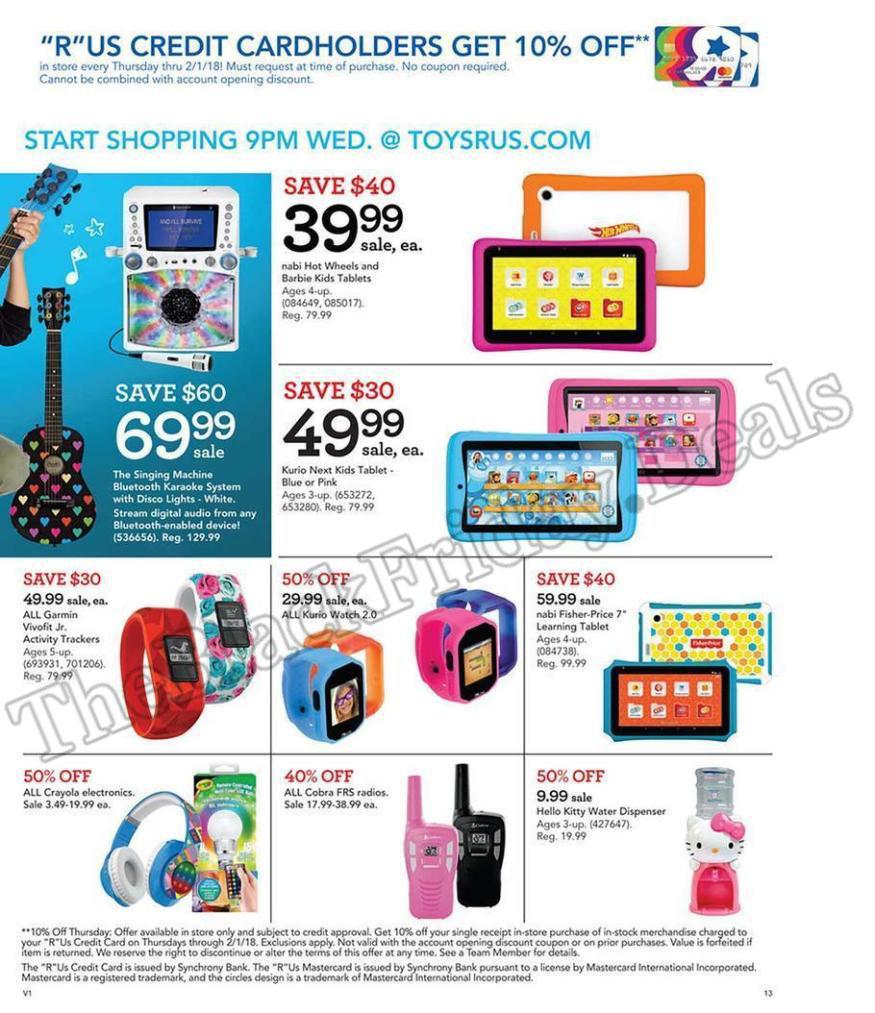 Toys R Us Black Friday Flyer / ADs Page 14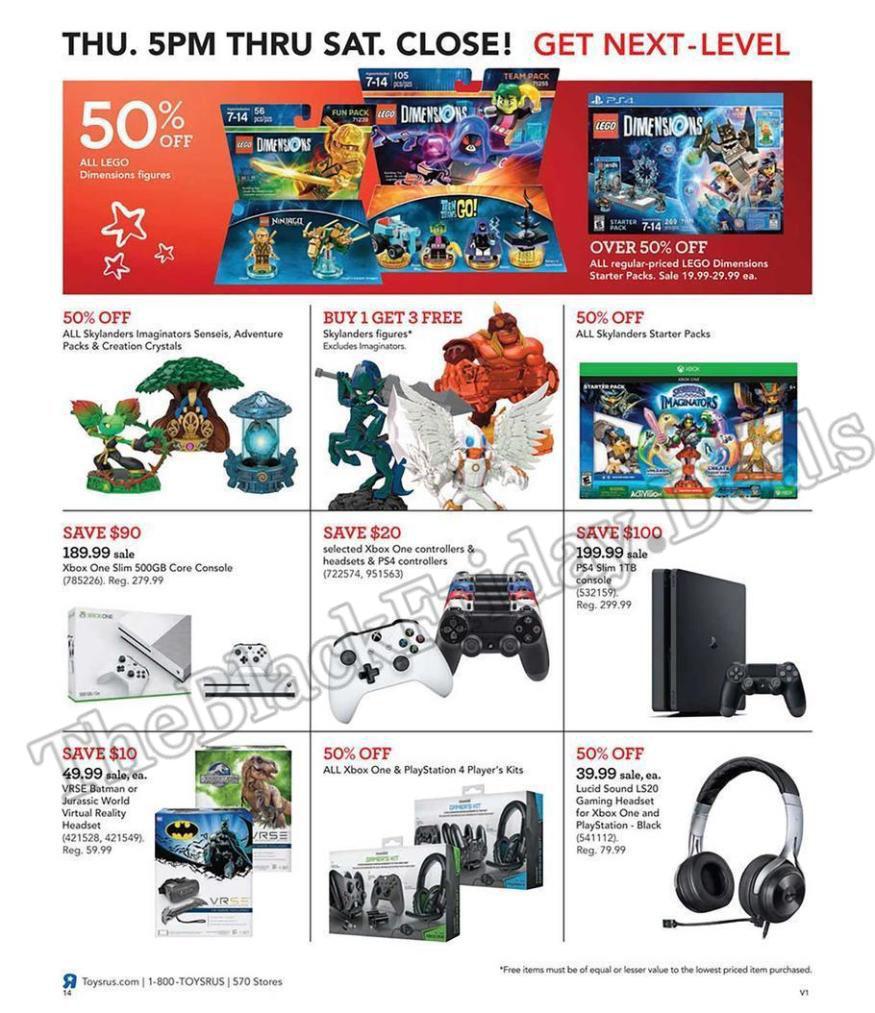 Toys R Us Black Friday Flyer / ADs Page 15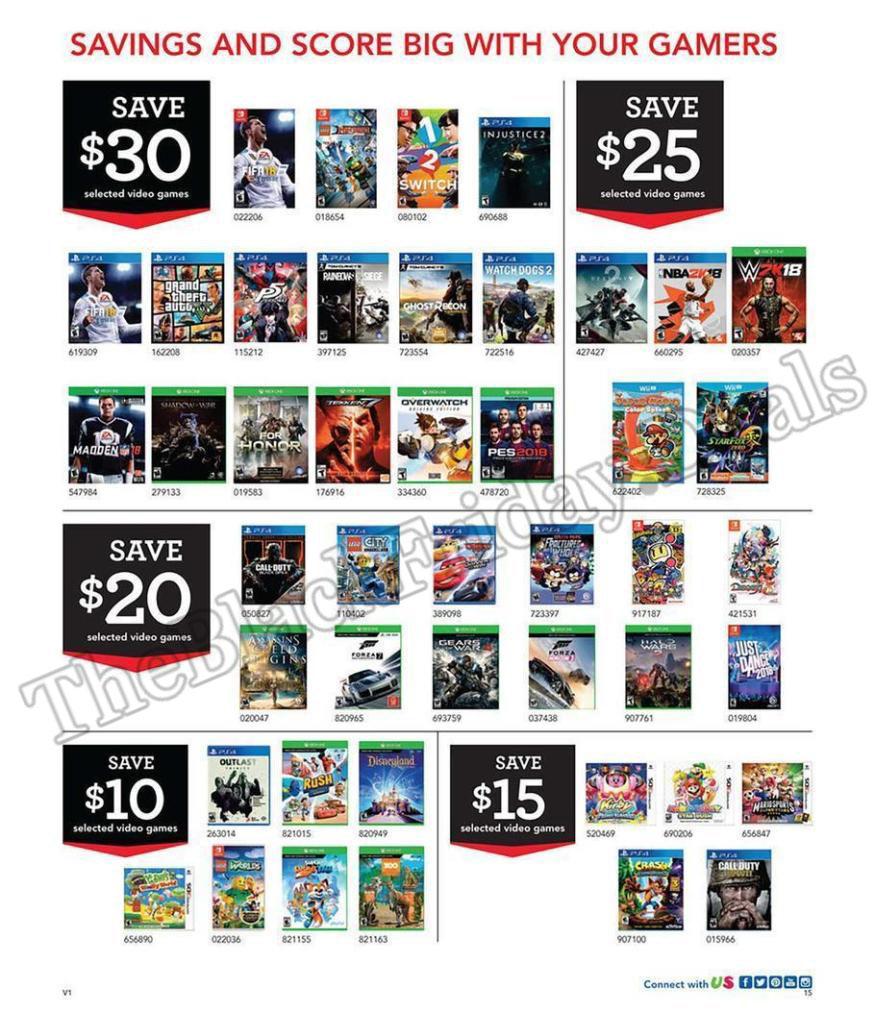 Toys R Us Black Friday Flyer / ADs Page 16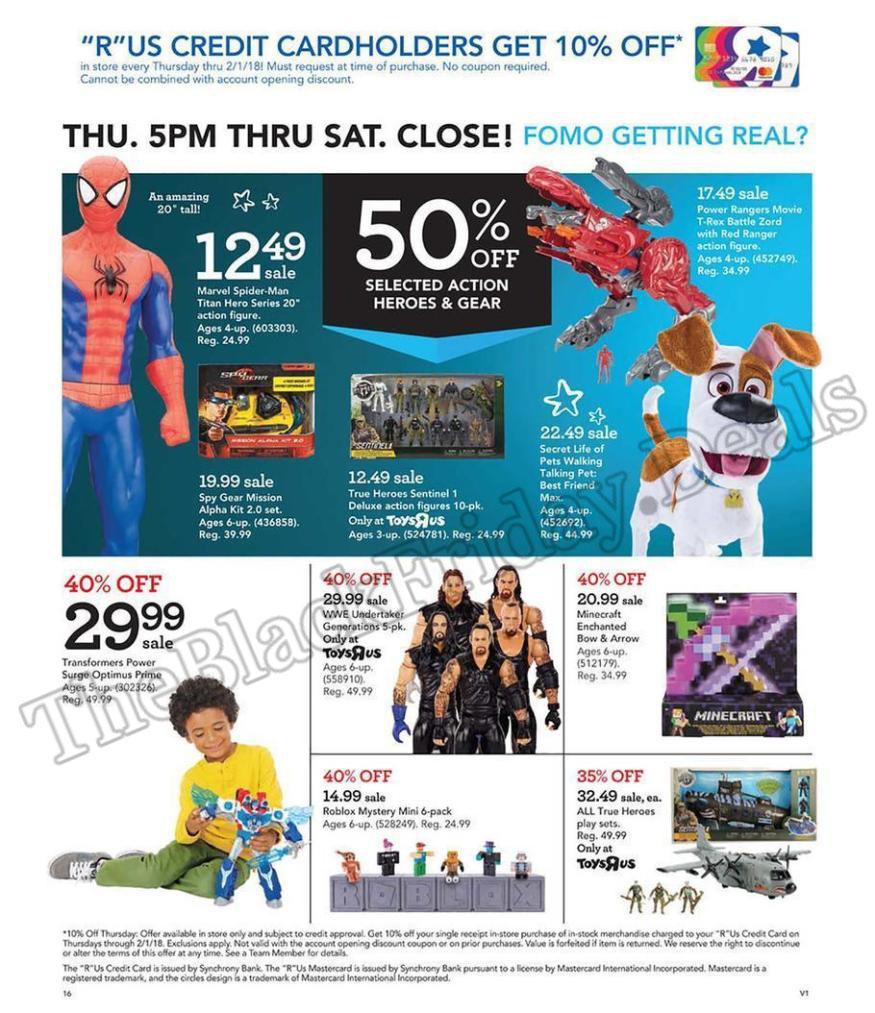 Toys R Us Black Friday Flyer / ADs Page 17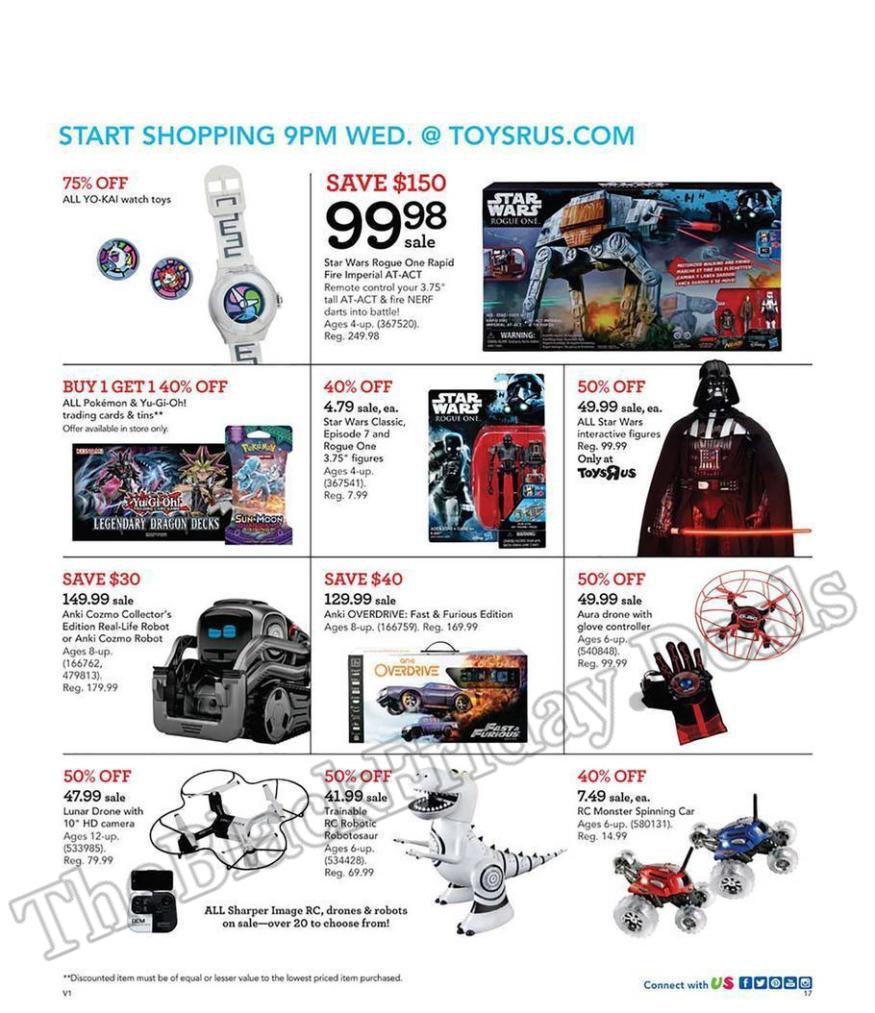 Toys R Us Black Friday Flyer / ADs Page 18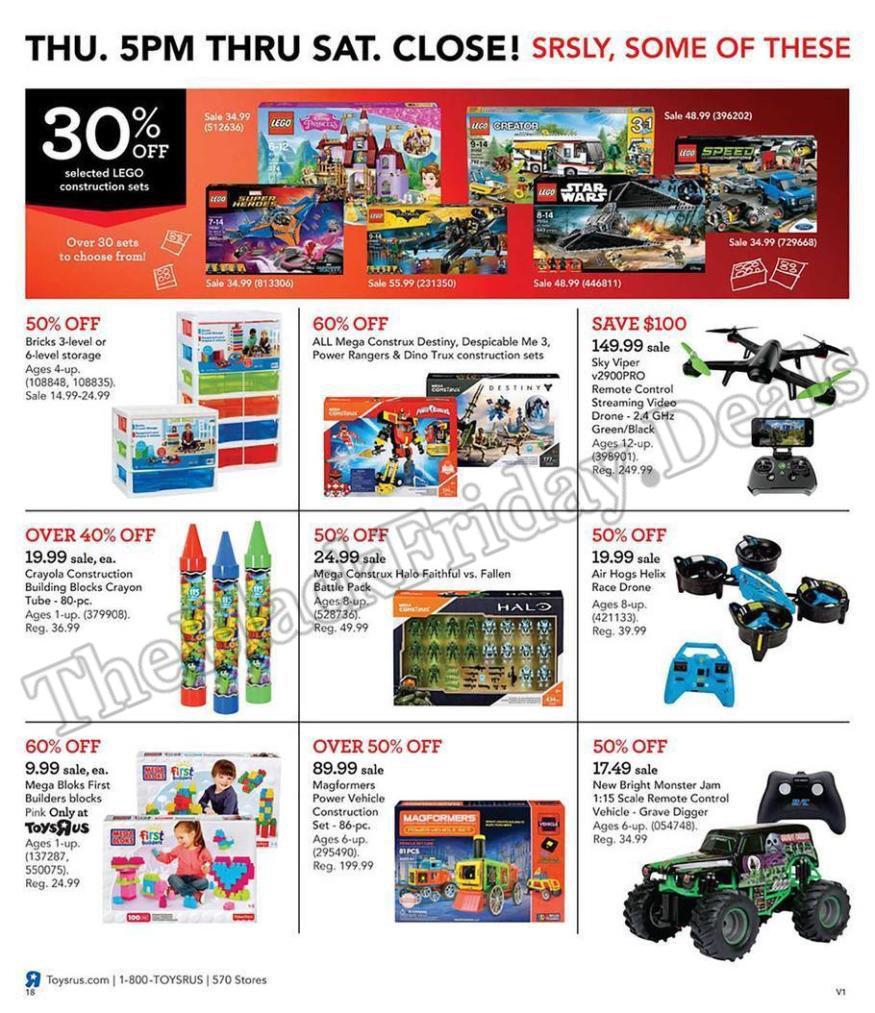 Toys R Us Black Friday Flyer / ADs Page 19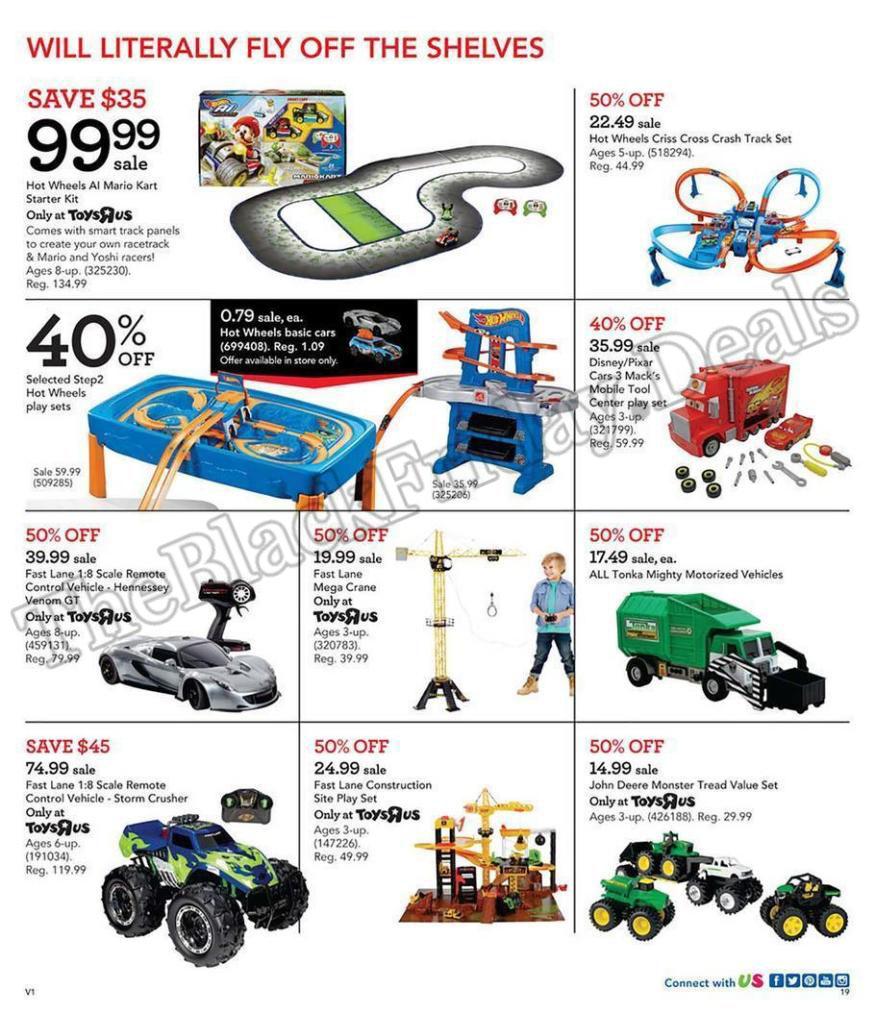 Toys R Us Black Friday Flyer / ADs Page 20